Weddings seem to be happening every weekend this month!  I know that when it comes to wedding jewelry most people focus on what the bride is going to wear.  It is her "big day" after all.  What about the bridesmaids? I have always loved the idea of the bride giving jewelry as gifts for her bridesmaids.  So I decided to search Etsy for some of my favorite sets.  I think that I could probably recreate most of these myself but not everyone has the time to do that. What do you think about giving these sets as gifts to a bridesmaid?
Click on the picture to go to their Etsy Shop!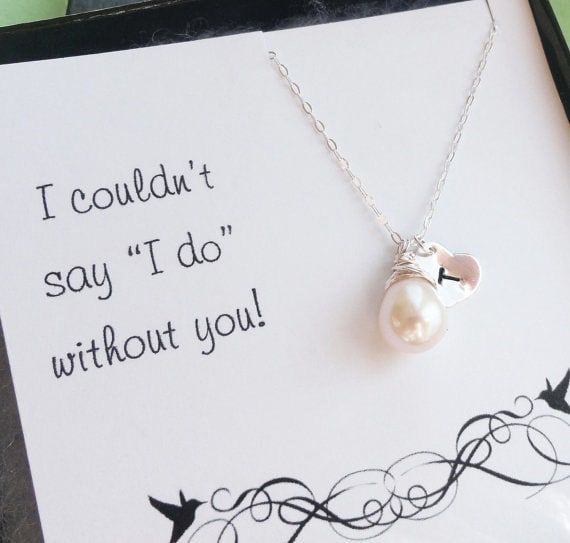 I love the little card she includes with this!  The personalized jewelry is always my favorite. It's so cute and simple!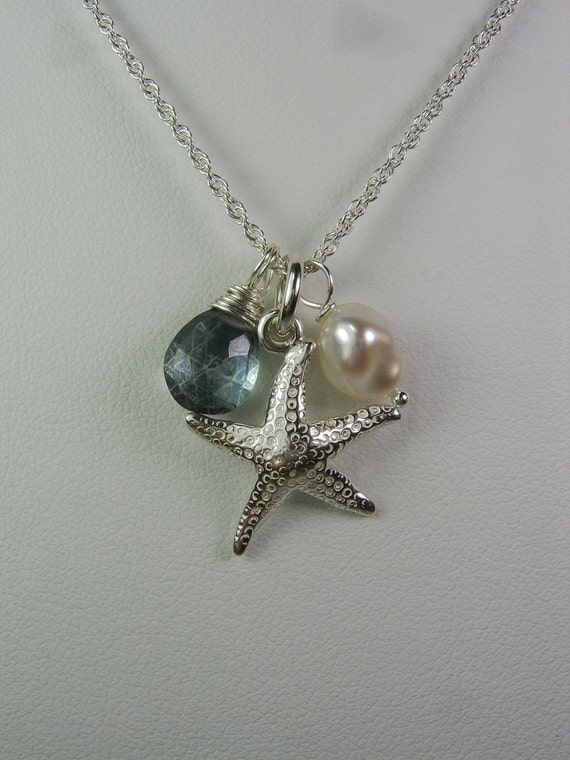 How great would this necklace be for a beach wedding?? We have a lot of those around here.  We only live about 45 minutes from the beach so it's always on the top of most brides lists of places to get married. I love the hint of blue/green in this necklace.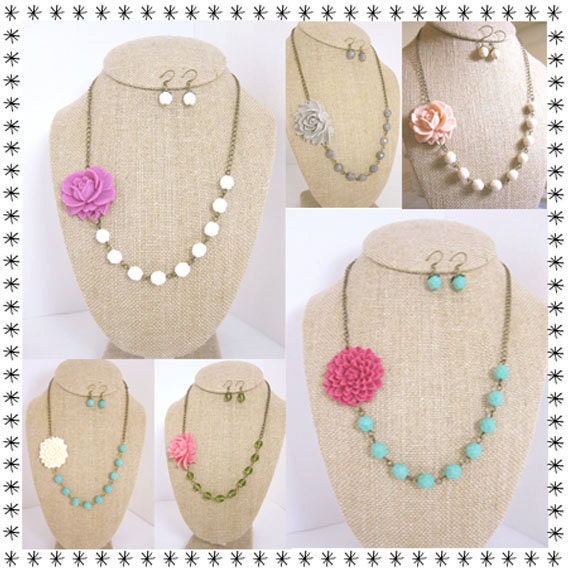 Now here is some funky wedding jewelry!  I love the mix of colors and think these necklaces would go great in a summer wedding!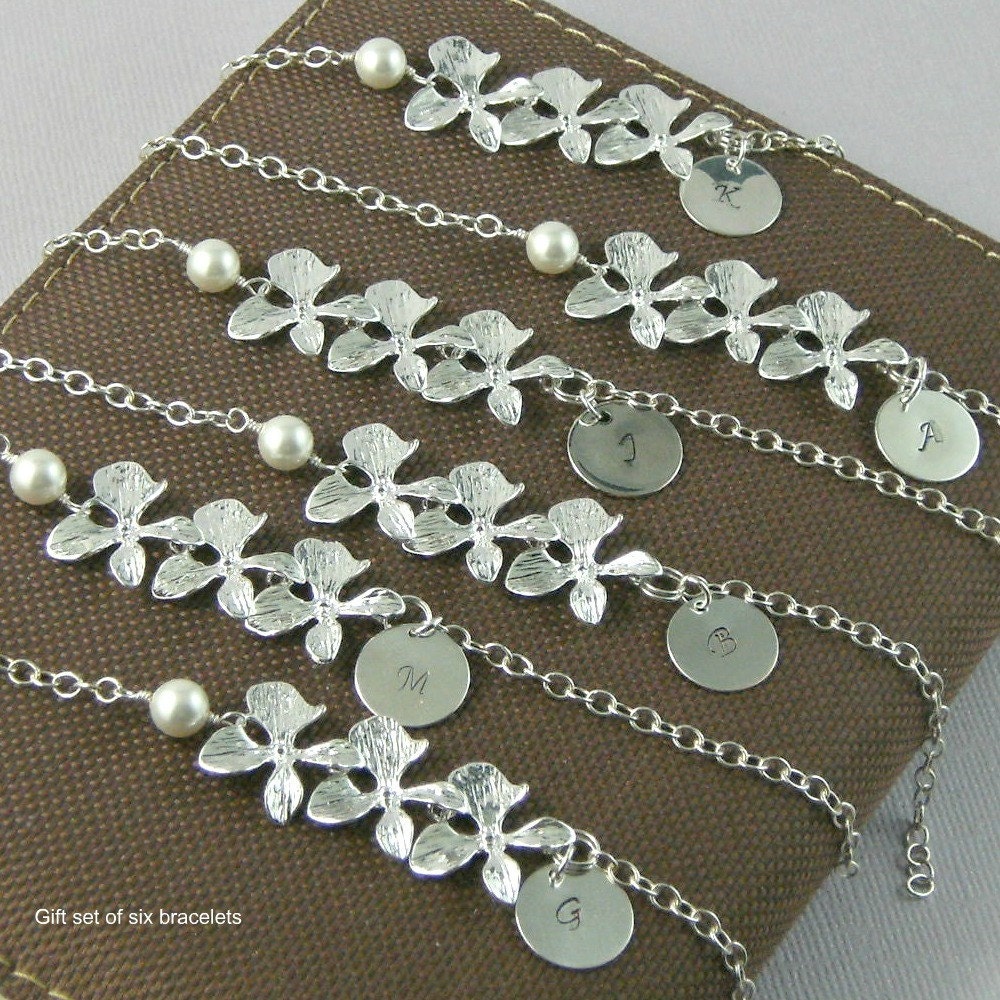 Not all brides want to give necklaces.  Here is a beautiful bracelet alternative! I love the flowers and pearl on this set.  The fact it can be personalized is also a huge plus.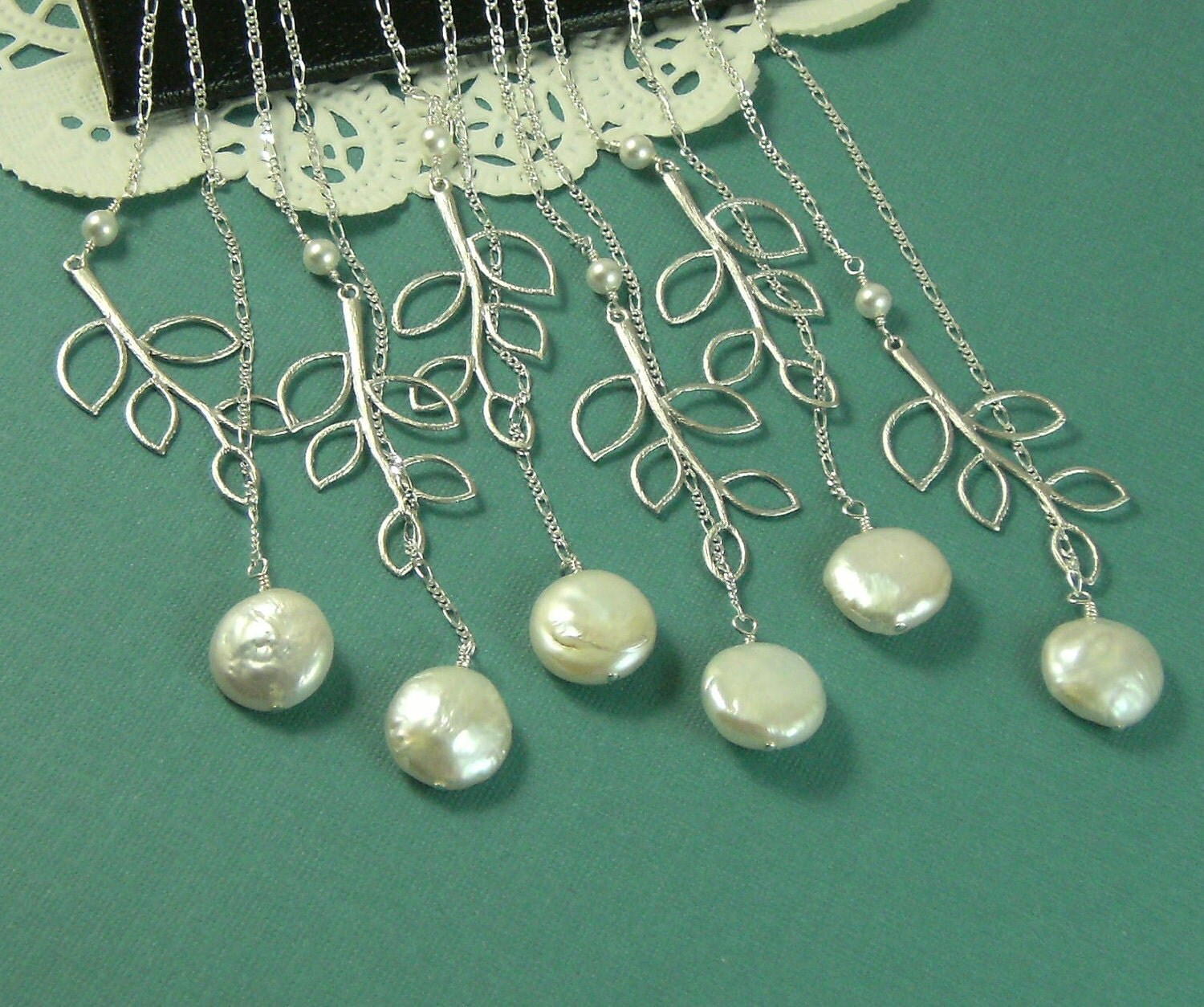 Here is another variation. These lariat pearl necklaces are gorgeous.  I want one for myself!  Although they aren't personalized I think they are perfect to dress up or dress down with.  They can be worn everyday that way.
That's my small collection of favorites from Etsy.  Do you have any creative bridesmaids gifts?  I've seen a few fun ones on Pinterest but I'd love to see some different ones!